Creston Houses for Sale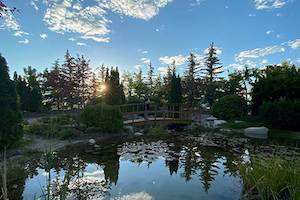 Search all Creston Houses for Sale and real estate listings below. With just over 5,300 residents, Creston is a community with a balance of commercial, agricultural and residential real estate. Fruit stands line the streets, a perfect snack after work or on your way for an outdoor adventure.
Wherever you are in Creston, you're almost always rewarded with a view of the surrounding Purcell and Selkirk Mountain ranges. Be sure to register for a free account so that you can receive email alerts whenever new Creston properties come on the market.
Creston MLS Real Estate Listings
December 8, 2023
Creston MLS Real Estate Listings by Price
Creston Real Estate Listings by Type
Rural Communities Near Creston
Creston Real Estate Market
Creston's city center has many local shops, restaurants, Museums, hotels, parks, schools, a hospital, town hall, and recreation facility in the downtown core. Most homes in the town center are single-family homes with a few condominium buildings.
The northern area of Creston is zoned residential; however, the neighbourhood has a rural feel to it due to the large lots and older character homes (some new builds are available in the area). Devonshire is a well-maintained manufactured home park in the northern region of Creston, which offers older and new homes. Many of which provide carports or garages. A small commercial area offers residents restaurants, shopping, and churches in the north section of town.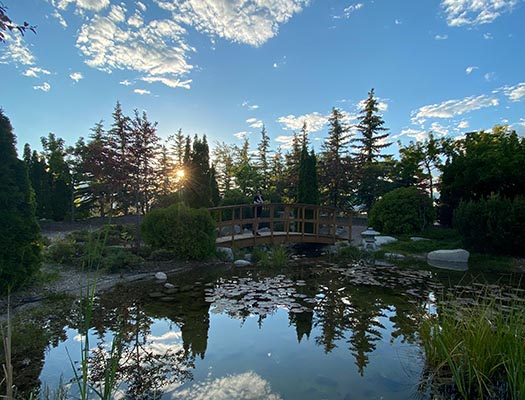 The southern area of Creston is also a mix of residential homes, small businesses, churches, parks, the RCMP detachment, and a community library. Affordable mobile homes are in the area, along with mid-century homes and newer construction. Even farms or properties on several acres can be found in southern Creston.
About Creston, BC
In southeastern British Columbia, in the Kootenay region lies the charming town of Creston, BC. Creston is a small community with roughly 5,000 residents in the Creston Valley and is the birthplace of Canada's infamous Kokanee Beer. Known for its panoramic mountains and resilient soil, Creston is a gorgeous destination to live or visit.
Getting to Creston
Located in the Creston Valley at the south end of Kootenay Lake, Creston, BC, is equidistant to Cranbrook, BC (110 km east) and Castlegar, BC (120 km west) along Highway 3 (the Crowsnest Highway). Greyhound Bus Lines travel to Creston from Cranbrook, BC, and Nelson, BC, twice a day, convenient for anyone flying to or from Cranbrook airport.
For flights within Canada, residents can access Cranbrook and Castlegar Airports (both within a two-hour drive of Creston). Spokane International Airport provides international flights (a three-hour drive from Creston).
Creston Weather
Creston's orchards and wineries are a testament to the town's temperate weather. During the warm season, the average daily temperature is 23 °C, reaching 28 °C on average in the hottest month of July.
During the cold seasons from November to February, Creston typically sees an average high of 6 °C. During the coldest month in December, temperatures can drop to -5 °C on average, so be sure to bundle up.
Creston receives about 1,030 mm of precipitation annually, with winter months welcoming more rain than the summer. December is the month that typically gets the most snow, with 194 mm being the average. Creston does not receive as much snow compared to other communities across the province, so Creston might be the place to move if you do not like snow.
Creston Culture
Creston, BC, was established on the unceded territory of the Kutenai First Nations. The Kutenai people have relied on the land for survival for millennia. They used sturgeon-nosed canoes for hunting game across lakes and rivers. In 1808, explorer and Hudson Bay apprentice, David Thompson, was the first settler to discover Kootenay Lake. Not until 1891, prospectors, failing to find gold at Wild Horse Creek, arrived and settled the valley. One of the settlers, Fred Little, claimed land in the area and named the new town Creston after a town he once visited in Iowa.
Once the Canadian Pacific and Great Northern Railways were built, many farmers and businessmen moved into the area. However, farming was only possible after the diking of the Kootenay River in 1935. Soon after, Creston Valley became the ideal condition for farming grain, hay, and seed crops. Agriculture and logging became primary industries in Creston.
Today, the major industries in Creston, BC, are forestry, agriculture, tourism, manufacturing, services, government, and education. Dairy farming is a variable contributor to the local economy and breweries (Columbia Brewery) and wineries (Skimmerhorn Winery).
Creston Health Care
The Creston Valley Hospital is a 20-bed facility providing inpatient care and 24-hour emergency care. The Creston Valley Regional Airport provides medivac services to hospitals in Kelowna or Calgary (flight time: 30 minutes).
Private practitioners and public organizations in Creston also provide senior support services, pregnancy outreach programs, acupuncture, naturopathic medicine, massage therapy, mental health support, and addiction services.
Creston Education
Creston falls under School District 8 (Kootenay Lake) and oversees the following public schools in Creston, Adam Roberston Elementary School, which serves K to 7 (approximately 350 students), and Prince Charles Secondary serving grades 8 to 12 (around 500 students).
Families also have the option to send their children to one of several independent schools in Creston, including Yaqan Nukiy School, operated by the Lower Kootenay Band for students from Pre-school to Grade 7. The school serves students of all heritages. Mormon Hills School Society operates Mormon Hills Elementary/Secondary School for K to 9. The Mennonite Church manages Kootenay Valley Christian School for students from Grades 1 to 9.
Things to Do in Creston
Creston has a vibrant downtown with everything residents could want and need. The Creston Museum's ever-changing exhibits offer residents insight into several topics, including military, air travel, and Creston history.
Many residents take time during lunch-hour or on weekends to relax on one of the benches in Millennium Park overlooking the Japanese gardens. A beautiful bridge and water features make for a picture-perfect place to enjoy a picnic or a concert at the bandstand! The newrecreation complex provides residents with beautiful state-of-the-art facilities, including an indoor pool, indoor walking track, and fitness center.
In the summer months, residents can be found swimming at Kootenay Lake, floating down the Goat River, or suntanning at one of the beautiful beaches. Kayaking through Cottonwood Trees, hiking Skimmerhorn Mountain, and fly fishing are popular outdoor activities.
Creston Realtors
Are you thinking of buying or selling a home in Creston? If you're looking to buy a home, contact our Loyal Homes real estate agents, who can answer all your Creston community, neighbourhood, and real estate questions.
If you're thinking of selling your Creston, BC home, our associated Listing Realtors can provide information on recently sold comparable properties, up-to-date real estate market information, and professional tips to help you prepare and sell your house for top dollar.