Castlegar Houses for Sale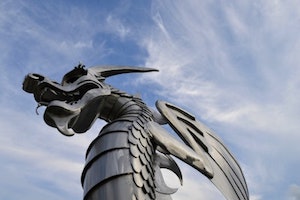 Search all Castlegar Houses for Sale and real estate listings below. Located in the West Kootenay region, the small community of Castlegar is known for its natural beauty. With around 8,000 residents, Castlegar offers a small-town atmosphere.
In Castlegar, the weather is ideal, the landscapes are beautiful, and there are plenty of outdoor opportunities to explore. Be sure to register for a free account so that you can receive email alerts whenever new Castlegar properties come on the market.
Castlegar MLS Real Estate Listings
December 5, 2023
Castlegar MLS Real Estate Listings by Price
Castlegar Real Estate Listings by Neighbourhood
Castlegar Real Estate Listings by Type
Castlegar Real Estate Market
In Castlegar, most of the available real estate options come from single detached homes built during the 1960s and '70s. These houses for sale are typically large and well-built, with good-sized lots and mountain views. There are also some options for townhouses in Castlegar.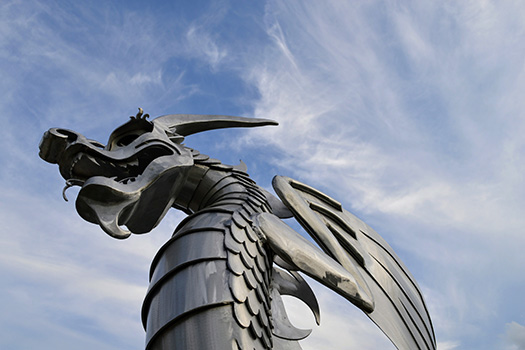 In Castlegar, there's a culture of homeownership. More than 80% of homes are occupied by their owners in Castlegar, while the remainder is renters. Because of the abundant lakes and rivers in the area, there are some awe-inspiring options for affordable waterfront properties. While some of the waterfront real estate options in Castlegar come in the form of large luxury homes, plenty of rural properties are available for those pursuing simple living.
In the housing market in Castlegar, there are typically several vacant building lots available at affordable prices. For those looking to build a custom home or those looking for a site for a mobile home or tiny home, the undeveloped lots in the Castlegar area offer excellent privacy and impressive views.
About Castlegar, BC
Castlegar is a small city in the West Kootenay area of British Columbia known for its rich history and natural beauty. It was named after a village in Ireland where the founder of Castlegar, Edward Mahon, was originally from. The city is home to a large population of Doukhobors, a spiritual group from Russia that moved to North America in the late 1800s.
Castlegar is appearing on the radar of more and more real estate investors because it's a city that offers a low cost of living in combination with high-paying jobs. It provides substantial employment opportunities and is a transportation hub in the region. In particular, there are employment options for those who work in the tourism, mining, and forestry industries. Castlegar also has an intense art scene and is referred to as the Sculpture Capital of Canada.
If you're looking to invest in real estate in an up-and-coming community, Castlegar is well worth your consideration. Located in the Selkirk Mountains, where the Columbia and Kootenay rivers meet, Castlegar is a destination that should be on your radar.
Getting to Castlegar
Castlegar is conveniently located on Highway 3—the Crowsnest Highway— the quickest way to travel through the Rocky Mountains from southern British Columbia to southern Alberta. Castlegar is approximately equidistant from Vancouver and Calgary: a beautiful 7-hour drive to either.
Castlegar is quite near some other well-equipped cities, too. It's a 4-hour drive to Kelowna and only three hours to Spokane, Washington—the second biggest city in Washington State after Seattle. The drive from Castlegar to the US border on Highway 22 takes around an hour.
The West Kootenay Regional Airport can be found 10 minutes from downtown Castlegar and has five flights a week to Vancouver for those traveling by air. These flights are operated by Air Canada Jazz and take a bit over an hour. Kootenay Charters offers shuttle services to nearby communities, including Trail, Nelson, Grand Forks, and more.
Castlegar Weather
Castlegar has a humid continental climate, which means that summers are hot and sunny, while winters are cool but not overly cold, with plenty of precipitation. The hottest and driest month is August when temperatures frequently rise into the low thirties.
During December and January, snow can be pretty heavy, with a combined average of around 120 centimeters typically falling during those months. This heavy snowfall is what contributes to the famous powdery conditions at the ski resorts in the area.
Castlegar Culture
Castlegar punches above its weight when it comes to history and culture in the area. Each year, the Kootenay Gallery of Art features a robust exhibition schedule and is a great place to engage with contemporary artworks by local and national artists.
At the Doukhobor Discovery Centre, you can learn about the exciting history of how the Doukhobors contributed to the development of Castlegar and how they continue to maintain their religious and cultural practices to this day.
Castlegar may be best known for its statues, and the Castlegar Sculpturewalk is a great way to observe a vast array of fascinating works of sculpture, with the ability to vote on the People's Choice Award. Each year, the city purchases the statue that won the award to add to its extensive collection.
Castlegar Education
Castlegar is part of School District 20, which also includes the communities of Trail, Rossland, Fruitvale, and Warfield. It is composed of twelve schools, with a total enrollment of around 4,000 students.
In Castlegar, there are four elementary schools to choose from: Castlegar Primary School, Twin Rivers Elementary School, Robson Community School, and Kinnaird Elementary School. Students in grades eight to twelve attend classes at Stanley Humphries Secondary—called SHSS for short—which has around 700 students.
For post-secondary education, the main campus of Selkirk College—a community college—is located in Castlegar. It offers student housing and a wide array of facilities and programs that students can make the most of.
Castlegar Health Care
Health care in Castlegar is provided by Interior Health, the health authority that serves the southern Interior of British Columbia.
The Castlegar and District Community Health Centre offers urgent care, outpatient services, community services, long-term residential care, and more, with doctors' offices on-site as well.
The Castlegar Urgent and Primary Care Centre support those with medical needs that require immediate attention, and no appointment is necessary.
Things to Do in Castlegar
For those new to the city, the website Destination Castlegar offers curated one-day itineraries. Whether you're looking to explore the great outdoors, steep yourself in the city's culture, or take in some of the city's culinary delights, these itineraries have you covered.
Of course, you won't want to miss out on the Castlegar Sculpturewalk while you're in the area. Walking and taking in these unique pieces is one of the top attractions in the city. If you're an art collector, this exhibition offers the chance to acquire unique works of art.
One of the best parts about living in the South Kootenays is all the opportunities to swim and partake in aquatic recreation in the area. At Syringa Provincial Park, there's clear water and a beautiful sandy beach, and the campsites are clean and quiet.
Castlegar Realtors
Are you thinking of buying or selling a house in Castlegar? If you're looking to buy a home, contact our Loyal Homes real estate agents, who can answer all your Castlegar community, neighbourhood, and real estate questions.
If you're thinking of selling your Castlegar, BC home, our associated Listing Realtors can provide information on recently sold comparable properties, up-to-date real estate market information, and professional tips to help you prepare and sell your house for top dollar.