Canal Flats Houses for Sale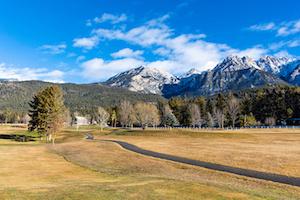 Search all Canal Flats Houses for Sale and real estate listings below. At the base of the Rockies, Canal Flats is the youngest community in the province. It is also the perfect base for spending time on several lakes surrounding Canal Flats or heading off into some of the province's most spectacular backcountry.
This affordable and family-friendly community is a great place for new families, young professionals or retirees! Be sure to register for a free account so that you can receive email alerts whenever new Canal Flats properties come on the market.
Canal Flats MLS Real Estate Listings
December 8, 2023
Canal Flats Real Estate Listings by Type
Canal Flats Real Estate Market
Real estate in the Canal Flats Community is affordable, as house prices are much lower than in other British Columbia Communities. This community also has one of the lowest rates for residential property taxes and charges in the province, allowing first-time buyers, investment buyers, and those looking for a vacation home to get in on the ground floor. Sell your high-priced city home and move to a family-friendly community where you can connect to nature, realize your business dreams, and retire early.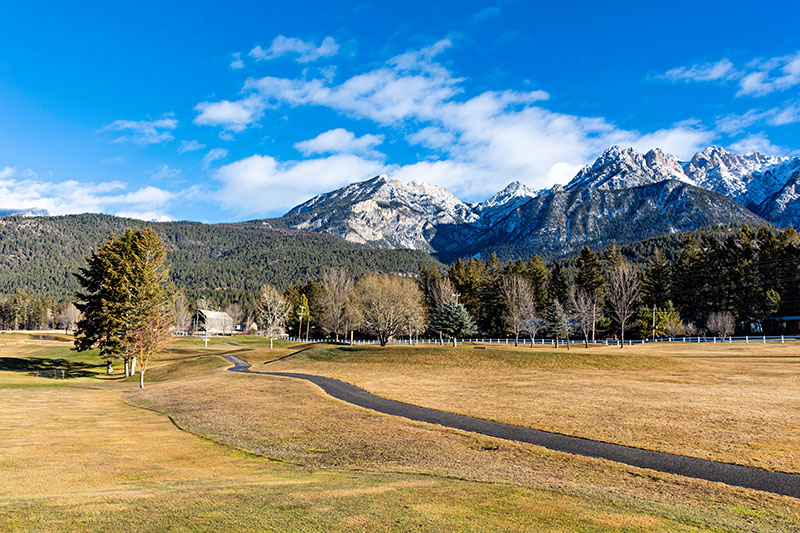 Whether you are a senior ready to retire, a single millennial first-time buyer, or a family with young kids, our real estate agents will help you find the home you are looking for. Condos, townhouses, and apartment buildings are not typical in this area. Instead, there are several low-cost single-family homes for sale. This is a place with no bad neighbourhoods and an unparalleled sense of community spirit here.
Investors interested in purchasing land and real estate for light industry, highway commercial endeavours, resort development, and downtown work-live developments are also highly encouraged to buy in Canal Flats, a town ready for growth. Whether you are looking for an updated character home with an established garden, a modern house with brand-new appliances, or a waterfront lot where you can build your dream house, your real estate agent can find what you are looking for in Canal Flats.
About Canal Flats
Named for a canal dug in the late 1800s to connect Columbia Lake with the Kootenay River, Canal Flats is a small village with around 800 people, located on the southern end of the lake in eastern British Columbia. Canal Flats is one of BC's youngest communities, incorporated officially in 2004.
This is a small BC community where you can still see wildlife like Rocky Mountain bighorn sheep and deer in the streets. The area's economy revolved around timber, but after the sawmill closed for good in 2015, an entrepreneurial group purchased 1000 acres of land, setting up the Columbia Lake Technology Center and a data company named PodTech, bringing technology to the forefront of the community's endeavours.
Canal Flats is a tourist destination, especially during the warmer months, as the gateway to several important backcountry areas. The community features several amenities, including a curling rink, public beaches, an arena, and green spaces. There are hotels, restaurants, grocery stores, gas and propane vendors, and a family resource center. The town even has two electric vehicle charging stations, one in front of the arena and the other at the village office.
Getting to Canal Flats
Canal Flats is located near several busy tourist towns and cities in the Kootenay River Valley, just a 17-minute drive from Fairmont Hot Springs via Highway BC-93S, and from Fernie, it is 1 ½ hour or 160 km via Highway BC-3W and BC-93N. Cranbrook is just under an hour's drive away at 83 km south, via Highway BC-93, and the Cranbrook YXC Canadian Rockies International Airport is the nearest airport to Canal Flats.
Canal Flats Weather
The Canal Flats and surrounding Kootenay area have a continental subarctic climate, with long and cold winters, staying below 0°C for 6 to 8 months, with relatively low humidity and precipitation. The summers are mild, with long days. July is the warmest month, with an average temperature of 14.6°C. The coolest month on average and the month with the most snowfall is December, with an average temperature of -10.9°C.
Canal Flats Culture
Surrounded by Provincial Parks, Canal Flats is the gateway to a backcountry paradise, including Whiteswan and Top of the World, and thus inherently has a culture of outdoor enthusiasts and nature lovers. Some annual community celebrations include Canal Days, a yearly event every June with live music, parades, a pancake breakfast, soap box races, a classic car show, and an evening dance. There are often raffles, a beer garden, and the naming of the year's citizens at this event.
Community organizations include the Canal Flats Hall Committee, community garage sales, special seasonal events, and holiday events like community Christmas parties and Halloween family dances. The Canal Days Committee puts together Canal Day celebrations each year, and the Canal Flats Community Society organizes Flats Fest and the annual Curling Bonspiel.
There are many events and clubs to join in this community, including the Canal Flats Seniors Club, the Headwaters Art Society, and The Columbia Greenways Trail Alliance. There are art shows and events, and the village has one church, St. Anthony's Catholic Church, with weekly mass every Saturday at 4:30 pm.
Canal Flats Health Care
A full range of medical service clinics and healthcare options are available for Canal Flats residents a short drive away in Invermere, located 50 km north of Canal Flats.The Invermere and District Hospital is a level 1 district hospital that provides acute care, laboratory services, and 24-hour emergency services. Residents also use telehealth doctor's services.
Canal Flats Education
In Canal Flats, there is one elementary school: Martin Morigeau Elementary, with approximately 60 students from grades K to 7. Grades 8 to 12 are offered in Invermere, at David Thompson Secondary School, with school bus services between communities.
Following high school, there are continuing education and post-secondary opportunities available nearby at the College of the Rockies in Cranbrook, with satellite campuses in the towns of Invermere and Kimberley.
Things to Do in Canal Flats
The areas surrounding Canal Flats offer plenty to do and see. You may wish to check out the Dutch Creek Hoodoo rock pillars just south of Fairmont on Highway 93/95, visit Radium, Lussier, or Fairmont Hot Springs. Perhaps, go bird watching in the wetlands near Columbia Lake, take a raft down the Kootenay River, or climb up the "Old Baldy" mountain.
There is excellent fishing on the Kootenay and Finley Rivers and in Columbia and Whitetail lakes. Take the ATV onto backcountry trails, go camping in Whiteswan Provincial Park, or golf at one of the nine golf courses in the area that are within a 40-minute drive. Three ski hills are within a 45-minute drive: Fairmont, Panorama, and Kimberley, and there are extensive backcountry hiking and mountain biking trails to enjoy throughout the Columbia Valley.
If you'd prefer to stay in town, several festivals and community celebrations are held throughout the year, including Flats Fest, Mowers and Music, and plenty of local restaurants to enjoy.
Canal Flats Realtors
Are you thinking of buying or selling a home in Canal Flats? If you're looking to buy a home, contact our Loyal Homes real estate agents, who can answer all your Canal Flats community, neighbourhood, and real estate questions.
If you're thinking of selling your Canal Flats, BC home, our associated Listing Realtors can provide information on recently sold comparable properties, up-to-date real estate market information, and professional tips to help you prepare and sell your house for top dollar.