Silverton Houses for Sale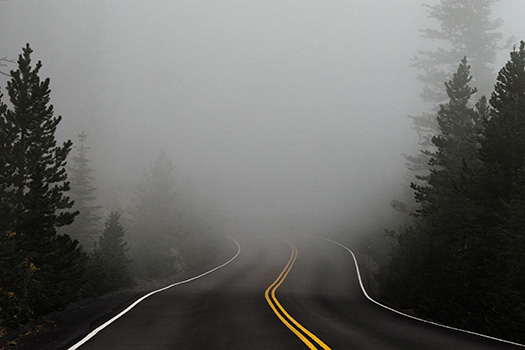 Search all Silverton Houses for Sale and real estate listings below. Silverton is BC's second smallest community with less than 200 residents. Situated along Slocan Lake, this tiny community offers big views. Real estate is affordable compared to other communities in the Kootenay region.
Although small, Silverton offers an array of outdoor activities, from camping, hiking, skiing, snowmobiling and more. Be sure to register for a free account so that you can receive email alerts whenever new Silverton properties come on the market.
Silverton MLS Real Estate Listings
April 1, 2023
$1,673,500
Med. List Price
Silverton Real Estate Market
In the tiny community of Silverton, you will find Lake Ave, which goes right through the town. Off of Lake Ave, there are only a few dozen streets lined with homes. Various styles of homes can be found in Silverton, including; charming heritage homes with rancher style or multi-story, modern homes; and lakefront properties on Slocan Lake. Although Silverton is small, the lot sizes are larger, allowing many of these real estate properties to have detached garages or workshops.
Regardless of where you live in Silverton, you have stunning views of the surrounding mountains and lake. Especially during autumn, when all the trees light up the mountainside with fiery colors. You won't find a bad neighbourhood in this tight-knit community, only affordable real estate and land in a beautiful, lakeside community.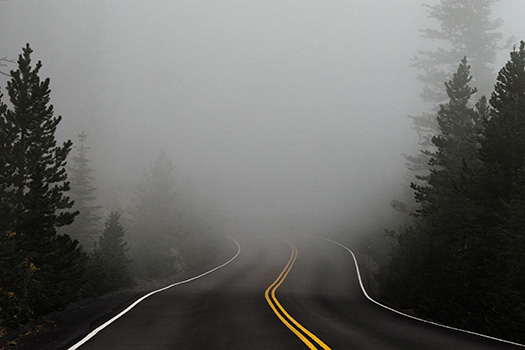 About Silverton, BC
Silverton is a village in British Columbia, Canada, and is the second smallest municipality in BC by area, with 195 residents. It is located along Slocan Lake, with the Selkirk Mountains to the east and the Monashees to the west. The Slocan Valley, where Silverton is located, was a large ore mining area in the 19th century, ending around the 1930s depression era.
The village has shops, parks, a gallery, and a museum. Many other conveniences such as gas stations, restaurants, and larger grocery stores are found just outside the village in surrounding communities.
Getting to Silverton
Silverton is located in the Slocan Valley and can be found on the eastern side of Slocan Lake in the Kootenays. Take highway BC-6 for 8 km south (a 5-minute drive) to reach Silverton from the village of New Denver, or drive north on the same highway 27 km north for 22 minutes to get there from the nearby community of Slocan.
The West Kootenay Regional Airport (WKR) in Castlegar is the nearest airport, served by Air Canada Jazz with flights to the Vancouver International Airport (YVR) for international trips. It is also used for private aircraft, medevac, the Southeast Fire Centre, and Dam Helicopters. Castlegar is 95.2 km away from Silverton, just over an hour's drive, via BC-6 north.
Silverton Weather
The weather in the Slocan Valley has four distinct seasons, with Silverton experiencing milder temperatures than the rest of the valley due to its proximity to Slocan Lake.
It is a moist climate with hot, dry summers, with rain in October and November turning to snow in December to March. In the coldest winter months, the average temperature is a high of -3°C with a low of -13°C. In the warmest summer months, the average is a high of 23°C to a low of 6°C.
Silverton Culture
Although Silverton is small, there are local artists all around the area. You can visit artist studios during the annual Slocan Valley Art and Garden Tour, an event that happens through July and August in Silverton and the surrounding communities of New Denver, Rosebery, and Retallack.
The Memorial Hall, built-in 1919 as a school, is now used for local art exhibits, music and dance classes. Its grounds contain the Silverton Gallery and Mining museum, which celebrates the area's heritage with outdoor displays of historical mining equipment. Local artists' works and regular theatre performances are also held.
Silverton Health Care
Silverton is in the Interior Health Authority. Health care like family doctor visits for residents of Silverton is provided in New Denver at the Slocan Community Health Centre, with a range of services including physiotherapy, pharmacy services, case management, adult day services, or a visit to a public health nurse.
The nearest hospital is Arrow Lakes Hospital in Nakusp, and then the Castlegar & District Hospital, so that some medical appointments will require a bit of travel time. Health care in BC can also be accessed via telehealth services for those who do not need an in-person visit.
Silverton Education
There are no schools in the village of Silverton, so students must commute via bus to New Denver, BC, or other communities in School District 10. The closest secondary school is in Nakusp, BC, 50.8 km, or a 37-minute drive away, and there is a grade 10-12 blended learning program in New Denver, Nakusp, and online.
Things to Do in Silverton
In Silverton, BC, there are plenty of outdoor activities for you to enjoy. You can hike or cycle the Galena Trail, a 13 km trail for non-motorized use from Rosebery, through New Denver, Denver Canyon, to Three Forks, BC. You are sure to see rare plants, wildlife and appreciate the natural beauty of the area.
Winter activities abound in the region, including cross-country and downhill skiing. Summit Lake Ski area has downhill skiing and snowboarding for all skill levels. There is even Snowcat skiing, helicopter skiing, and snowmobiling for the more adventurous folks. Try ice fishing on Box Lake or Trout Lake. In the summer, you can enjoy the lakeshore campground with 15 sites on the lake and 20 more along Silverton Creek.
High in the Valhalla Mountain range is the Valhalla Provincial Park. This park has 49,600 hectares of natural landscape, with 30 km along the Slocan Lake shoreline, waterfalls, cascades, and the ability to escape from civilization on a hiking or backcountry camping excursion.
The nearby communities have plenty to offer as well. The 9-hole Slocan Lake Golf Course, found on the aptly named Golf Course Road, is an 8 minute, 7.4 km drive on highway BC-6 southbound.
Visit the ghost town of Sandon, 25 minutes (19 km) away, a town that housed 5,000 people at its peak in the late 1800s, with numerous abandoned and restored gambling halls, saloons, hotels, and businesses, as well as the City Hall Prospector's Pick Café where you can grab a quick snack and visit the gift shop.
Inside the village of Silverton, you can join the community in celebrating Canada Day every July 1st. Visit the Silverton Camp Café for "darned good food," gifts, and local events, and check out the locally-owned shops and galleries in the village's historic downtown buildings.
Silverton Realtors
Are you thinking of buying or selling a home in Silverton? If you're looking to buy a home, contact our Loyal Homes real estate agents, who can answer all your Silverton community, neighbourhood, and real estate questions.
If you're thinking of selling your Silverton, BC home, our associated Listing Realtors can provide information on recently sold comparable properties, up-to-date real estate market information, and professional tips to help you prepare and sell your house for top dollar.