Williams Lake Houses for Sale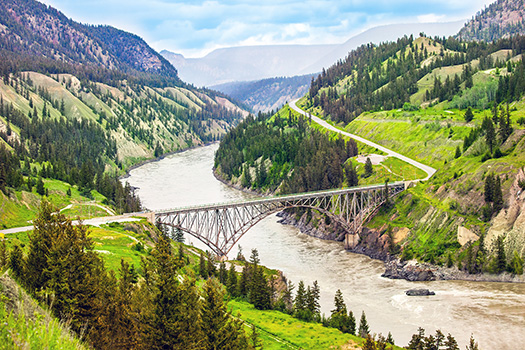 Search all Williams Lake Houses for Sale and real estate listings below. Williams Lake encompasses residents from the Cariboo Regional District and the Central Coast District. Today, the city and market area population is approximately 25,120 people, with about 11,150 people living within the city limits.
Williams Lake has all the primary amenities you need. Several neighbourhoods offer different real estate types, from acreages to condos, lakefront homes or manufactured homes. Be sure to register for a free account so that you can receive email alerts whenever new Williams Lake properties come on the market.
Williams Lake MLS Real Estate Listings
December 9, 2023
Williams Lake MLS Real Estate Listings by Price
Williams Lake Real Estate Listings by Neighbourhood
Williams Lake Real Estate Listings by Type
Williams Lake Real Estate Market
Homes in Williams Lake are spread across the region, ideal for anyone looking to purchase a home with privacy. There are a few areas to buy in Williams Lake; Commodore Heights, Glendale, Dog Creek, Fox Mountain, South Lakeside, North Lakeside and Downtown.
South Lakeside is unsurprisingly south of the lake. Homes here ranged from mobile and manufactured homes, rancher-style houses, and multi-story homes with basements. These properties tend to have slightly larger lots, and most homes in this neighbourhood have lake views. Properties in this area are relatively quiet due to South Lakeside Dr being a no-through road.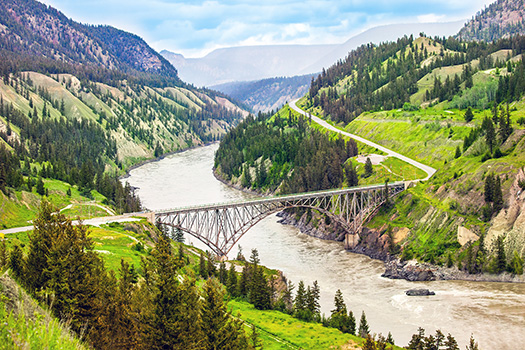 In the neighbourhood of Dog Creek, rancher-style homes, single-family detached houses on large lots, and mobile homes can be found. Some beautiful fully fenced estates are also present in Dog Creek, and homes here provide homeowners with a rural feel with the convenience of only a few minutes from town. Out past Dog Creek, you will find Chimmney Lake and Felker Lake, which are home to stunning lakefront estates.
The Downtown core is primarily commercial real estate and businesses. However, family homes can be found a few streets over. Many homes in this area were built between the '60s and '80s and offer main level entry with a basement.
Glendale, which is northwest of downtown, has rancher-style houses, manufactured homes, and even duplexes, perfect for rental income. You'll find larger properties with established homes and views of the surrounding mountains in Commodore Heights.
Up along Fox Mountain Drive, stunning acreage estates and farms are found. Many properties have a private pond or lake and secondary residence or detached shops, garages, and barns.
About Williams Lake, BC
In the 1860s, before Williams Lake, British Columbia was a city, it was where two trails crossed during the Cariboo gold rush. Settlers and merchants began to build homes and shops, then came a post office and local government buildings, which brought in miners and business people. Once the railway was built, Williams Lake became a thriving community and remained so to this day. The primary industries are mining, forestry, agriculture, and government offices, as well as tourism. Williams Lake, British Columbia, is now the commercial center and transportation hub of the Cariboo Valley.
Getting to Williams Lake
Williams Lake, British Columbia, is in the valley of the Cariboo Chilcotin Regional District at the junction of the Bella Coola Highway (Hwy 20) and Highway 97.
100 Mile House is only 90 kilometers, or an hour's drive away southeast on Highway BC-97. Driving to Kamloops will take just over three hours on BC-97 South, and the drive to Vancouver will take about six and a half hours via BC-97 South and BC-99 South.
The Williams Lake Regional Airport (YWL) can be found 14 kilometers from the city and is serviced by Central Mountain Air, Pacific Coastal Airlines, and helicopter charter services are also provided. The WesCan Charter Bus Line also has service to Williams Lake.
Williams Lake Weather
There are four distinct seasons in Williams Lake, with an average temperature in the summer of 25.5°C, and in the winter an average of -8.7°C, making it an excellent BC climate to call home. There is a large amount of annual rainfall, about 26.88 centimeters a year, and the annual snowfall is 76.8 centimeters, with 2,082 annual sunshine hours. Due to the relatively warm winter average below freezing with a large amount of snow, Williams Lake has a climate perfect for outdoor winter activities like snowmobiling or skiing.
Williams Lake Culture
Williams Lake is unique in that it holds on to its Western cowboy heritage, and its residents still celebrate its untouched, natural landscape. The people of Williams Lake are laid back, with a relaxed lifestyle, so you can escape the big-city vibe while still enjoying all the amenities a city can offer, including fine dining and shopping.
Because of the incredible natural location, climate, and amenities, outdoor recreation is a huge part of the culture. Fishing and camping are popular activities, including golfing, cross-country and downhill skiing, horseback riding, snowmobiling, snowshoeing, canoeing and kayaking on the lake, or rafting on the river. The area boasts competitive trails for cyclists and offers a multitude of hiking trails.
Williams Lake is a beautiful place to retire but also boasts a young population, in part due to the Thompson River University Campus in the city, where you can learn a trade, nursing, agriculture, and more. Additionally, the University of Northern British Columbia is only a 2-hour and 41-minute drive north.
Williams Lake Education
Williams Lake falls under School District 27 and has a variety of educational institutions, including an Autism Centre located in the Child Development Centre. Williams lake is home to elementary and secondary schools that service Williams Lake and the surrounding Bulkley region.
Thompson Rivers University Williams Lake Campus offers trades, additional university courses, nursing, and technology programs.
Williams Lake Health Care
Williams Lake is located in the Interior Health Authority, and the city is the center for all health care in the Chilcotin and South Cariboo Region. The Cariboo Memorial Hospital has a 24-hour emergency room, and the hospital provides services including medical care, surgeries, obstetrics, gynecological care, internal medicine, psychiatry, cardiology, pediatric care, ophthalmology, and dermatology.
The Mental Health Centre, the Community Dialysis Centre, the Health Protection Office, and the Seniors Assisted Living Villages are available in the city. There are walk-in clinics and family practices, dentists, and providers of alternative health care like chiropractic care, acupuncture, and massage. Williams Lake has all the amenities of a big city while retaining its small-town charm.
Things to Do in Williams Lake
Williams Lake has a close-knit community-oriented atmosphere, with a lot to do. If you are outdoorsy, there are hiking trails, golfing, fishing, hunting, skiing, or even dog sledding, and there are plenty of fun activities to do on the lake in the summer. If you prefer the indoors, you can enjoy bowling, do laps at the swimming pool or enjoy the arena for skating, or watch a minor hockey association game. There is an auto-racing oval, the Thunder Mountain Speedway, and a curling arena. Check out The Unlikely Paddlefest for a fun day on the water.
Every year on Canada Day long weekend, the annual Williams Lake Stampede takes place. There is a parade and celebrations such as street parties, cowboy breakfasts, and barn dances. The Williams Lake Stampede is a huge event, with visitors from all over coming to see authentic and historic rodeo events performed by members of the Canadian Professional Rodeo Association, some of the best cowboys in Canada and the U.S.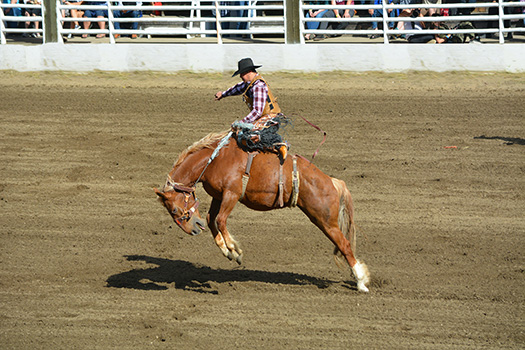 For a fun night, grab some popcorn and see a movie at Paradise Cinema. You will find quaint, locally-owned boutiques and family-owned restaurants in the downtown core for a unique shopping experience. You will indeed find anything you need, from clothing to pet supplies, at Prosperity Ridge Shopping Centre and the Boitano Mall.
Arts and culture are supported in Williams Lake through annual craft fairs, the Art Walk, and the Station House Gallery's monthly shows in our railway station built in the 1920s. Visit the BC Cowboy hall of fame at the Museum of the Cariboo Chilcotin or the nearby Xat'sull Heritage Village.
Williams Lake Realtors
Are you thinking of buying or selling a home in Williams? If you're looking to buy a home, contact our Loyal Homes real estate agents, who can answer all your Williams Lake community, neighbourhood, and real estate questions.
If you're thinking of selling your Williams, BC home, our associated Listing Realtors can provide information on recently sold comparable properties, up-to-date real estate market information, and professional tips to help you prepare and sell your house for top dollar.