Quesnel Houses for Sale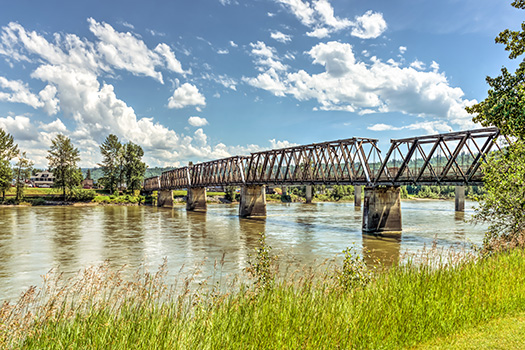 Search all Quesnel Houses for Sale and real estate listings below. Immersed in nature and surrounded by lush forests and tree-lined mountains is the picturesque city of Quesnel. It is found at the junction of the Fraser and Quesnel Rivers in BC's central interior.
Part of the Cariboo Regional District of BC, Quesnel is the North Cariboo's commercial hub with industries rooted in forestry, mining, agriculture, and ranching. Be sure to register for a free account so that you can receive email alerts whenever new Quesnel properties come on the market.
Quesnel MLS Real Estate Listings
September 24, 2023
Quesnel MLS Real Estate Listings by Price
Quesnel Real Estate Listings by Neighbourhood
Quesnel Real Estate Listings by Type
Quesnel Real Estate Market
Quesnel's real estate market can be summed up in the one word that sounds like music to a buyer's ears: affordable. It is perhaps one of British Columbia's underestimated gems. Quesnel is a beautiful place to live that comes with the promise of real work-life balance, real estate that is significantly more affordable than other BC communities, reasonable start-up costs for businesses, and thus affordable living. On the official website for the city of Quesnel, they confidently exclaim, "Warning: Visitors to Quesnel often become residents"!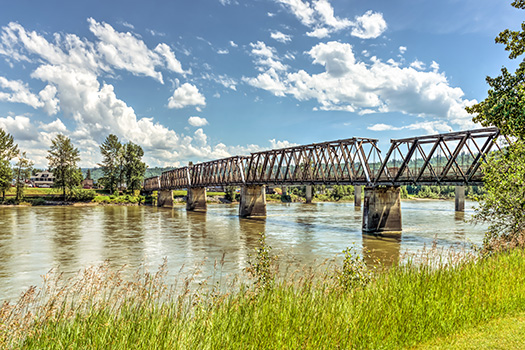 Affordable housing provides the opportunity to make your money go further and achieve your ideal lifestyle. It's a great place to search for rental property opportunities or put down roots with a starter home. There is something for everyone here, from those seeking a more rural lifestyle to something more urban. Properties range from rural dwellings, urban townhouses, apartment buildings, detached homes in established neighbourhoods, farmhouses on sprawling acreages, and even waterfront homes on Dragon Lake.
Typically you will find Quesnel's housing styles include mid-century builders, ranchers, bungalows, and split-levels that were built anywhere between 1960 and 1990. South Quesnel, for instance, has listings for sale that include large, beautifully modern looking single-family houses built after 2000. The city has provided an excellent relocation package and guide that you can download here if you're interested.
Quesnel has ten distinct neighbourhoods: Uplands, Riverview, West Riverside, North Quesnel, Carson Sub, Johnston Sub, Dragon Lake, Racing/Westland Rd, and South Hills. Each neighbourhood has its unique characteristics, amenities and is either home to or within proximity to one or more parks and an elementary school.
About Quesnel, BC
With its central location and Highway 97 (the primary north-south connector that leads to Northern BC and the Yukon) running through the city, Quesnel provides its residents with easy access to destinations like Prince George, Williams Lake, and Barkerville.
Quesnel finds its home on the traditional territory of the Lhtako Dene People and has about 10,000 people, and another 15,000 live within an hour's drive in the surrounding area. Its residents enjoy proper life balance, courtesy of Quesnel's affordable housing prices, wonderfully short commute times, low business start-up costs for entrepreneurs, and nature that provides endless possibilities for recreation and relaxation. Imagine a daily commute of only eight minutes!
Getting to Quesnel
Quesnel is well connected by British Columbia's main north-south connector, BC-97 highway, and a regional airport. It is a 7.5-hour drive from Vancouver following Trans Canada and BC-97N routes. Quesnel is also an equidistant 1.5-hour drive between Williams Lake (via highway BC-97S) and Prince George (via highway BC-97N). The Quesnel Airport is a quick 7-minute drive from downtown Quesnel to the city's north end. Serviced by Central Mountain Air, daily flights to Vancouver will cut your commute to only 1-hour! Better yet, the airport provides free public parking. To check current road conditions, please visit Drive BC.
Quesnel Weather
Quesnel experiences four distinct seasons. Its summers are relatively dry, warm but comfortable, and partly cloudy. Its winters run from mid-November to mid-March and range from cool to freezing temperatures. Throughout the year, Quesnel's temperatures typically range from -11℃ to 26℃. One of Quesnel's best features is its minimal rainfall and approximate 2,025 hours of sunlight it enjoys each year.
Quesnel Culture
The culture you'll find in Quesnel is one of work-life balance. Its friendly and welcoming people believe that life is meant to be enjoyed and lived to the fullest. It's a culture of working harder and playing even harder. Quesnel residence feel less time should be spent on menial tasks like commuting, and more time should be spent connecting with nature, enjoying performance art, immersing oneself in the community at farmers markets, and ensuring that all the amenities and services necessary for a higher quality of life are available to its residents.
Quesnel Education
Quesnel is part of School District 28 and provides education for all ages. For instance, the city has 12 elementary schools, Quesnel Junior School, Correlieu Secondary School, an alternate high school (McNaughton Centre), and a continuing education program at Helen Dixon Centre. There are also private schools in the city, including St. Ann's Catholic School (Grades K-7) and North Cariboo Christian School. The North Cariboo Community Campus provides access to post-secondary education, housing both the College of New Caledonia and the University of Northern BC.
Quesnel Health Care
Quesnel is under Northern Health and has an award-winning healthcare recruitment program that ensures residents access to a family doctor. GR Baker Memorial Hospital is Quesnel's 45-bed hospital located at 543 Front Street. It houses Quesnel Urgent and Primary Care Centre, with Quesnel Community Health Services nearby. Other health care services available include Quesnel Public Health Unit, the Quesnel Mental Health Team, and Dunrovin Park Lodge (a 117-bed complex care facility). Quesnel has several assisted living complexes and the Quesnel Women's Resource Centre, a women-run operation that provides support and services to women.
Things to Do in Quesnel
Quesnel is a vibrant city with no shortage of shopping, recreation, dining, galleries, exploring history, and indoor and outdoor activities. Nature lovers and outdoor adventures have ample things to do in Quesnel. The city and its immediate surrounding areas have many trails to walk, run, hike, mountain bike, cross-country ski, or snowshoe! Quesnel also has several accessible trails, such as Claymine Low Mobility Trail, a 1km trail with a gentle grade, and an accessible outhouse.
Being at the confluence of the Fraser and Quesnel rivers and being home to Dragon Lake means access to water sports and fishing. Only 10 minutes from downtown is Ten Mile Lake Provincial Park that facilitates year-round fun. You can swim in the lake and enjoy its sandy beaches in the summer or go ice fishing or snowshoeing when its waters freeze over in the winter! If you love golfing, Quesnel has three stunning and affordable golf courses: Crestal Luna Country Golf, Quesnel Golf Club, and Richbar Golf & Gardens.
Amongst its many options for indoor fun, you can check out the Quesnel & District Museum and Archives, Quesnel Art Gallery in the Quesnel Arts & Recreation Centre, the Quesnel Curling Centre, Carib Theatre, or the Quesnel Indoor Sports Centre, which is the largest free-span indoor turf building in BC!
There truly is something for everyone in Quesnel. For a comprehensive list of places, activities, and dining options that eagerly await for you to explore, we invite you to visit Tourism Quesnel!
Quesnel Realtors
Are you thinking of buying or selling a home in Quesnel? If you're looking to buy a home, contact our Loyal Homes real estate agents, who can answer all your Quesnel community, neighbourhood, and real estate questions.
If you're thinking of selling your Quesnel, BC home, our associated Listing Realtors can provide information on recently sold comparable properties, up-to-date real estate market information, and professional tips to help you prepare and sell your house for top dollar.