Homes for Sale in Bella Coola, BC
Welcome to Bella Coola! Below you will find the newest homes for sale and real estate in Bella Coola, BC. If you would like more information on any of these Bella Coola real estate listings, simply click on the property, register for a free account, and you'll have access to the full details. From there, you can click Schedule a Tour to request more information from our Loyal Homes Client Care Coordinators or schedule a viewing. Our Client Care Coordinators will be happy to provide you with property disclosure statements, past sales history, comparable properties which have recently sold nearby, and more, so please don't hesitate to ask for help!
For your convenience, we have included Bella Coola community information at the bottom of the page, including directions for getting here and information about weather, culture, healthcare, recreation, schools, and the real estate market.
Newest Bella Coola Real Estate Listings
Bella Coola Real Estate Listings
November 27, 2021
About Bella Coola, BC
For those looking to experience authentic British Columbia, Bella Coola offers rugged wilderness and a tight-knit community atmosphere. The Bella Coola Valley area has around 2,000 people, with surprisingly plentiful amenities and artistic opportunities.
Bella Coola is situated on the Central Coast area of the province, around 100 km inland, the largest community in the area. It is a service area for smaller, more rural communities.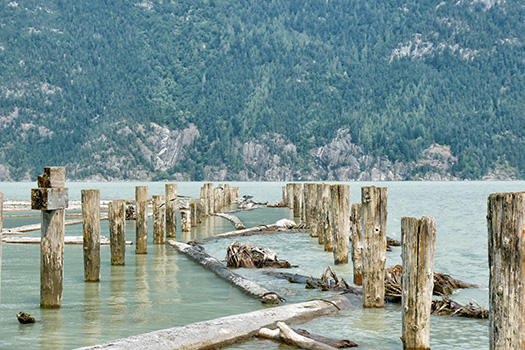 Bella Coola is remote, and residents take advantage of the untouched natural beauty of the area. It's an excellent destination for wildlife watching, hiking, fishing, and even heli-skiing. If you're looking for a change of pace and a chance to chart your course in an overlooked part of British Columbia, Bella Coola may have what you're looking for.
Getting to Bella Coola
Getting to Bella Coola requires a sense of adventure. The nearest city is Williams Lake—a 6-hour drive away. The drive from Bella Coola to Williams Lake on British Columbia Highway 20 is a historical one. The area nicknamed "the Hill" is a genuinely steep incline built by Bella Coola residents back in the 1950s after the government claimed the job would be too difficult. These days, the road is often written about and is a popular stop for road trippers.
Besides Williams Lake, the following nearest cities are Prince George (700 kilometers away) and Kelowna (900 kilometers away). It is possible to drive from Vancouver to Bella Coola, but only by way of a long, meandering route that takes over twelve hours. It's almost always a better bet to fly; Pacific Coastal Airlines offers flights from Vancouver right to the Bella Coola Airport.
A great way to engage with some of the most beautiful scenery the province offers is by taking the ferry from Port Hardy (on the northernmost tip of Vancouver Island) directly to Bella Coola. The trip takes around 10 hours and features dining services and an outdoor viewing area that offers you chances to spot sea lions, dolphins, and whales.
Bella Coola Weather
Bella Coola generally has pleasant weather, especially considering that it is located relatively high north in the province. The mildness of Bella Coola's climate is owed to its semi-inland location, which helps it avoid cold coastal gusts. The series of islands between Bella Coola and the coast act as a regulating force on the temperatures in Bella Coola.
In the summer months, temperatures in Bella Coola hover around the high teens to low twenties. Mornings are often foggy, with a fair amount of sunshine. Winters in Bella Coola are pretty rainy, contributing to the misty landscapes the area is known for. Winter temperatures usually fall in the mid-single digits, and snow is not very common.
Bella Coola Culture
Bella Coola is a small community, but it packs a punch for artistic and cultural opportunities. On Sundays during the summer months, you can head to the Bella Coola Farmer's Market, where fresh produce, homemade goods, and local crafts are offered. There are three yearly festivals in Bella Coola: the Bella Coola Valley Fall Fair, Bella Coola Rodeo, and the Bella Coola Music Festival.
There are several art galleries in Bella Coola, including the Petroglyph Gallery, Copper Sun Art Gallery, and The Art House Gallery. The area has a rich history that includes the Nuxalk people, early explorers, and a large population of Norwegian immigrants in the late 1800s. You can learn about it all at the Bella Coola Museum.
Bella Coola Education
The public schools for residents of Bella Coola are located in nearby Hagensborg— 16 km away. Around 90 students from K-4 take classes at Bella Coola Elementary, which also features an Early Learning Centre.
Students in grades five to seven take classes at Nusatsum Elementary, which also provides a Strong Start Program and early learning and daycare services. Meanwhile, Sir Alexander Mackenzie School has classes for those in grades eight to twelve.
Bella Coola Health Care
Residents of the Bella Coola Valley have their health care needs met by Bella Coola General Hospital—a 15-bed facility that offers acute care and long-term care.
Other medical services offered by the Bella Coola General Hospital include X-Rays and radiology, pharmacy services, Meals on Wheels, and more. The Bella Coola General Hospital is run by Vancouver Coastal Health—the housing authority that serves the Greater Vancouver Area and the rest of British Columbia's coastal area.
Things to Do in Bella Coola
An excellent way to engage with the local culture in Bella Coola is to take part in one of Copper Sun Journeys' Petroglyph and Totem Tours. These ancient petroglyphs are more than five thousand years old and are cherished by locals. A 2-hour walking tour through the rainforest with an expert aboriginal guide is the best way to learn about the area's ancient history.
Odegaard Falls is a short drive from Bella Coola and offers stunning views of the dramatic waterfalls. The trail is well-marked and not a strenuous hike, allowing visitors an opportunity to get immersed in a mossy old-growth forest.
Recently, Bella Colla has increasingly become an impressive adventure sports destination. For the adventurous, there's top-notch heli-skiing available in the Bella Coola area. The experienced guides will give you access to unbelievable remote terrain.
Bella Coola Real Estate Market
The Bella Coola area also includes the nearby communities of Hagensborg, Sallompt, 4 Mile Reserve, Stuie, and Firvale. Many of the area's amenities are located within Bella Coola, including the bank, police station, grocery store, post office, motels, and shops. In Hagensborg is where you'll find government offices, schools, and some shops and restaurants. Real estate investment opportunities in the area are most commonly found in both Bella Coola and Hagensborg.
In Bella Coola, you'll find large family homes built in the 1970s and 1980s at genuinely affordable prices. These homes generally feature large yards and privacy. Whether you're looking to relocate or an investor looking for a rental income-generating property, impressive deals are available.
The best opportunity for real estate investors with their eye on the Bella Coola area may come in the form of the amply supply of undeveloped lots. Large acreage is available at eye-popping low prices compared to more urban markets in the province. Unbelievable rainforest views and total serenity are available to those with the gumption to invest in Bella Coola's real estate market.
Bella Coola Realtors
Are you thinking of buying or selling a home in Bella Coola? If you're looking to buy a home, contact our Loyal Homes real estate agents, who can answer all your Bella Coola community, neighbourhood, and real estate questions.
If you're thinking of selling your Bella Coola, BC home, our associated Listing Realtors can provide information on recently sold comparable properties, up-to-date real estate market information, and professional tips to help you prepare and sell your house for top dollar.