Our Happy Clients!
Below you'll find stories, experiences and testimonial from our Clients. We believe that the process of buying or selling a home should be not just successful, but also enjoyable and memorable. This page showcases the diverse group of individuals, families, and businesses who've we've helped reach their real estate dreams. From seamless transactions to personalized customer service, each testimonial narrates a unique journey of trust, partnership, and accomplishment. Discover how The Fenton Group makes real estate dreams a reality and join our growing family of happy clients.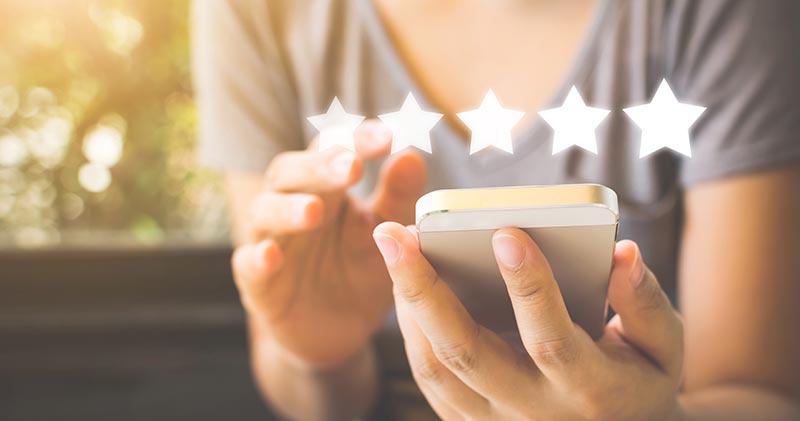 About two months ago, I asked Chris Fenton, if someone on their team could help me find a home for my sister, who lives on the lower mainland. I know Chris because he is a former member of the board of directors at Sage Haven Society - my workplace. Chris kindly connected me to Esther Fenton.

Esther contacted me right away. I laid out the criteria and the search was on. We went through a number of properties in Alberni Valley. During each site visit, I sent pics and a short video of the home and surrounding property to my sister.

Within a very short time, my sister decided on a home, without coming to check the it out in person. It turned out that she wanted the very first house that Esther and I looked through.

Esther was a pleasure to work with. She was thorough and followed up on everything we talked about. If I ever need to purchase another home, I'll call Esther for sure.
Susan Roth
We have both Purchased and Sold houses with The Fenton Group. Esther and Vittoria are extremely professional, and down to earth, and met our every need and want. I would recommend them to friends and Family without hesitation. I feel honored to be the 100 Review for such a Great realtor Group!

My Family is going to Love the New House!
Derek Eves
Easy to work with. Great communication skills. Totally recommend them.
Joyce Skrjanec
Esther was a dream to work with! She is so knowledgeable, professional and approachable. She is a fantastic listener and I honestly feel that she is the Fairy Godmother of Realtors as she has a knack for knowing what you want and need before you even do! Esther and her positive attitude made buying our first home an enjoyable adventure. We will always be grateful to Esther and recommend her heartily!
Vaysha Hirsch-Todorovich
We feel extremely lucky to have worked with Vittoria Solda on the purchase of both commercial and residential properties. She is a thoughtful and thorough agent and we wouldn't(and don't!) hesitate to recommend her to family, friends and business partners looking to find homes and businesses in the Alberni Valley. We were impressed and confident with Vittoria's diligence, research and knowledge about properties and histories. Her local knowledge was extremely helpful when navigating finding a family home, and the same was true of locating a commercial property. Vittoria tended to the needs, requests and questions from our family and our business quickly, efficiently and thoroughly and managed any anxiety or trepidation with incredible care and patience. We're grateful to Vittoria for helping pave the way for us to become members of the Alberni Valley community, and making us feel so welcome!
Andrea McQuade
I am a first time home buyer and was fortunate enough to have Vittoria as my real estate agent. She was extremely patient and insightful over the several months it took for me to really narrow in on what I truly wanted out of my first home. She was always very fast to reply to my messages or phone calls with in depth answers to any questions I had. Vittoria made my home buying experience better than I could have imagined and I am grateful for her knowledge and sense of humour. I highly recommend Vittoria for anyone looking to buy or sell a home. Thank you Vittoria!
Spencer Binda
Working with The Fenton Group was a pleasure, the experience of selling our house was professional & fun with no pressure tactics at all. Vittoria was great to work with and is highly recommended as is the entire Fenton Group.
Maurice Anderson
As a first time homebuyer , I highly recommend Vittoria as a Realtor, she made the whole process super straight forward and was there to answer questions or concerns I had throughout the process . Thank you The Fenton Group!
Kelly Robertson
Working with Vittoria from The Fenton Group was so amazing especially since I live so far away and was selling a condo in Port Alberni. She was always reachable, answered all our questions and just made the whole process feel super easy. I would highly recommend Vittoria.
Alysha
We just wanted to thank Esther and the entire Fenton Group for making our first home purchase happen. Esther was professional, honest and helped us through the entire process step by step. We would not hesitate to recommend The Fenton Group and would gladly work with them for real-estate assistance again in the future.
Darren Williams
If I could rate Esther Fenton with ten stars, I would! Her personal warmth combined with professional dedication can't be told in a few words, and our gratitude is limitless. Port Alberni is fortunate to have Esther as a member on The Fenton Group! They get results!
Joan New
First class service
Knowledgeable staff
Desired result
Absolutely recommend
Anthony Kimber
Vittoria was a pleasure to work with. She is friendly, patient, knowledgeable and well-connected to the community. At no point did we ever feel like any of our questions were silly or unimportant. She also helped us navigate some difficulty we faced with insurance with confidence. As first time homebuyers, we fully recommend her service to anyone looking for a Realtor.
Diane Glumac
Vittoria is amazing. Wow! She made buying a house such a breeze. I was new to home buying, and I have heard crazy stories from friends and family. However, Vittoria was professional and personal. She never made us feel pressured or uncomfortable and helped us every step of the way. I would recommend her over and over and over!!!! Amazing Realtor.
Island Girl
Vittoria was easy to deal with direct, helped me alot while on the main land with videos and information as such and with a 3rd party friend aswell. Thanks again.
Aaron Gray
Vittoria was incredible helpful and supportive in ensuring we felt comfortable with each step of the house-buying process. As stressful as the process is, she was really professional in ensuring we were aware of details to the house that we were otherwise not paying attention to.
Ina Lin
Vittoria was so helpful in helping us find our first home. She was pleasant and professional, with great knowledge. We appreciate her commitment and hard work finding us the perfect home for us. Thanks so much Vittoria!
Melissa Favel
My partner and I were so fortunate to have Vittoria as our realtor to help us buy our first home. Like many others who are priced out of the Vancouver market, we went looking to the Island. At first we were unsure of where we wanted to purchase, but we are so happy that we decided on Port Alberni. Vittoria was a huge part in helping us decide on not only the house, but also the location that is right for us. Her knowledge, combined with her passion for Port and real estate was exactly what we needed as first time home buyers. I would recommend her to anyone looking to purchase a home!
Adrianna Martin
First Class service by Esther Fenton and Nicole Dabney. Professional, helpful, calm, nowledgeable, caring and organized. We started our process for information a few months before we came out to look. We never felt any pressure from them.We advised on what we were looking for exactly. They followed our wishes exactly. We were also sent useful videos about the area. Highly recommend this group.
Shari Millen
Vittoria Solda is a top notch Realtor with extensive knowledge and very accommodating on all of your requests. She made the buying process very easy for an out of town buyer. Thanks Vittoria, you are a gem! Looking forward to doing business again with you.
Sharon Henderson
I just worked with Esther from The Fenton Group. I was seriously impressed with her speed, professionalism and knowledge. I would recommend her services and I will continue to work with her in the future.
Sam de la Fosse
Esther is great to work with! I am planning a move from the lower mainland to the island, and it was stressful to try and organize viewing homes while living in a different city. I planned a 4-day trip and Esther made herself available to me, answering the many questions I had, and providing a helpful, detailed information package. She helped me learn about the different neighbourhoods since I wasn't familiar with the area. Esther has a lot of experience and it shows; she gave me tips for making a successful offer but never pressured me to go in one direction over another. I felt supported in any direction I chose to go. In the end I got very lucky and purchased my home on that first trip out! Very happy with how it went!
Vanessa Marshall
Vittoria is super helpful, personable, and professional. She put in extra effort to ensure that the place and inspection services met our needs.
Tim Hawkins
Extremely impressed with Vittoria's diligent and thorough commitment to ensuring that our interests were well represented throughout the entirety of the purchase process.
Capt Josh Temple
3 years later I sell my house and I use Vittoria once again . I bought from her and sold with her the very same house. I was so happy with her the first time I had to get her back to resell the house. Once again she was insightful on what to do very smart with marketing strategy and generally a really wonderful person to work with. She answered all my silly questions and nothing was too much trouble for her. I wish you all the best Vittoria thank you so much for all your help

Vittoria Solda was my realtor. I choose her from previous reviews and glad I did. She worked tirelessly to get me my deal and negotiated several times on my behalf. She was prompt with all calls, texts, or emails.

I highly recommend. Thanks again
Lynn Balkwill
Well where do I start…… the entire experience with Vittoria in finding a family home for my kids and myself was exactly what we needed.
She's definitely passionate about this profession and it shows with a positive attitude.

Her knowledge, honesty, and experience made finding a house and property we could grow into that much more enjoyable. She listened to the criteria we were after and made sure to find places we were interested in.

Throughout the process the continued contact she made whether it was with new listings, showing us properties, making an offer, it been accepted, dealing with the financing, what to expect for closing costs etc helped to relieve a lot of stress during this time.

Would definitely recommend her to anybody looking to have a pleasurable experience with purchasing a new home.

The future is bright for her as well as The Fenton Group!
Jared Best
Highly recommended. Prompt, reliable, knowledgeable, and accommodating. The services provided by Esther and The Fenton Group extended way beyond the usual property showings and contracts/negotiations. As an out-of-town purchaser, arranging inspectors, contractors, tenant viewings, insurance and other misc. things can be very time consuming. Not only did they guide me through the process, but they provided me with reputable contacts for other services I required. More impressively, they offered to handle many of the extras for me - long after the close. Throughout my indecisiveness, I never once felt pressured, and I cannot thank them enough for going above and beyond the usual call of duty. Esther's work ethic is impeccable, and she is a trustworthy, skillful negotiator who gets results.
Tammy Dennett
Highly recommended. Prompt, reliable, knowledgeable, and accommodating. The services provided by Esther and The Fenton Group extended way beyond the usual property showings and contracts/negotiations. As an out-of-town purchaser, arranging inspectors, contractors, tenant viewings, insurance and other misc. things can be very time consuming. Not only did they guide me through the process, but they provided me with reputable contacts for other services I required. More impressively, they offered to handle many of the extras for me - long after the close. Throughout my indecisiveness, I never once felt pressured, and I cannot thank them enough for going above and beyond the usual call of duty. Esther's work ethic is impeccable, and she is a trustworthy, skillful negotiator who gets results.
Tammy Dennett
Vittoria is absolutely outstanding! She was consistently professional and responsive, supporting us through each step of purchasing our new home. Her incredible knowledge of the market in Port Alberni and of the properties that we viewed was invaluable. Vittoria went far above and beyond what we were expecting in a realtor! Her kind nature and friendly demeanor make it an absolute pleasure to work with Vittoria. We are very grateful for her and highly recommend her!
Shanna Nelson
Esther was a tremendous help. Being a first-time home buyer it was stressful not knowing all the steps to go through and which houses would suit me. Esther made this as painless as possible but was there for any questions I had a long way. Infact I don't even know what her voicemail sounds like, she always answers!

Just over one year, and I've had the pleasure of working with Chris Fenton

Chris knew I was on the fence about selling, but offered to do a free presentation on the current market value assessment and walk me through what his process of selling my home would look like.

Every time a situation arose that was difficult, he laid out both the pros and cons of each option, and then told me his advice. Not once did he push me to any one choice, a true testimonial to his honesty.

If I ever decide to buy or sell within the Alberni Valley or Sunshine coast, I'll definitely be working with him!
Maquinna Pley
Vittoria was a fantastic realtor, she showed me houses both in person and through video calls. She helped walk me through the process of buying my first home!
A C
Vittoria was absolutely incredible helping us buy our first house. She was above and beyond what we were expecting when we contacted her. Vittoria was so personable, efficient and knowledgeable about the whole market as well as the entire island . She had so much information about every house we looked at, including specific knowledge on exterior and potential unseen details to be mindful of. She was so quick with responses including virtual tours (as we were on the mainland looking to buy in PA) which showed how much she cares for her clients. She works hard and long hours which results in happy clients purchasing the house of our dreams. Very happy with Vittoria highly recommend her and The Fenton Group.
Mallory Watson
Esther Fenton was a wonderful buying agent, extremely helpful, always available, worked very hard on our purchase. I Could not have asked for a better agent/person to help us buy our house and had our best interest in her mind.
Oshrat Zemel
Esther sought out a house that best matched what we had described to her and brought us the houses as they came on the market. This market was very fast moving and she kept us up to it. When a problem arose she worked diligently to fix it and took the time to explain it so that we fully understood.
Max Banton
Esther was amazing helping us navigate buying our first home! We came from a more competitive market that we had been priced out of, and were feeling burnt out about the buying process. Esther made everything easy, organized all sorts of viewings, as well as a detailed list of all the houses within out price range she wasn't showing us and why.

We ended up getting out home within a month of working with her, and couldn't be happier!
G B
Once the process to sell my house was started, they took the wheel and we just sat back and relaxed. Chris and his group were always pleasant and professional. They were able to answer any questions I had very quickly. I would definitely use them again.
Keith St Thomas
Vittoria has been beyond helpful and professional all through the process of trying to purchase a home. We are located out of province, and Vittoria was so awesome in going to houses and taking videos, and being present when needed for house inspections. We couldn't have done it without her, and can't wait to get out to the island!
Chantale G
Vittoria Solda has been a hard-working, insightful and kind agent for our recent house purchase in Port Alberni. We were forced to buy our amazing new property remotely, and she has been a reliable set of eyes and ears on site, recommending local inspectors and trades to follow through with a complex rural acreage transaction. She also drew on the strengths of her colleagues at The Fenton Group, particularly Tomm Dool who created a great drone video for us that really illuminated the reality of our new home. We are so happy with the service we have received from The Fenton Group.
Sheri Reed
Great service with unrivaled advice & support.
Andrew Brazzale
When you need a real estate agent that goes above and beyond, give Esther Fenton a call. She is not only professional, efficient, and always available but throughly understands the market. Esther is by our side and supports you every step of the way.

Since we were new in Port Alberni, even after we bought our home, she continued to helped us to settle in our new environment. How great is that!
David Hutley
Esther's expertise and understanding of a complex situation made it possible for my nephew, a first time home buyer, to get the perfect home for a family of five.
Catherine Newman
I absolutely loved my experience of working with Esther Fenton. She is a highly qualified professional , skilled, insightful, not pushy , responsive, and has a lovely human demeanour . I feel very blessed to have had her as my real estate agent and recommend her in a heart beat!
Sahra Ruth Kalkan
As first time buyers and new to town, we couldn't have been in better hands shopping for a new home. Vittoria Solda helped answer so many questions we had about the buying process in general, was flexible with scheduling and provided great insights into what costs to expect with renovation or upgrading scenarios on various houses we looked at. Their home buying guide was also really helpful in connecting us to local and recommended inspectors and notaries. We had a great team and the process went very smoothly.
Amy Wilson
Top service, Esther is the very best!
Russ Shearwood
Couldnt be happier with the whole Fenton Group. They made our dream home a reality with a fast sale of our home to a smooth transition to the new one. Highly recommend them to anyone
Justin Fraser
This was our first time purchasing a house, coming from a different city we had the best possible experience. Our realstate agent Vittoria was extremely flexible with showing times and ensured we saw every property we were interested in. She understood exactly what we were looking for and made sure we had all the information about the neighboorgood and home with each viewing. She was extremely organized and efficient especially once we made an offer. The process of putting in an offer and once we had an accepted offer was extremely smooth which really helped with what could have been a stressful time. We would 100% recommend Vittoria and the entire team at The Fenton Group, they all checked up on us throughout the process and we both felt extremely lucky to have their support!
Victoria Dauncey-Elwood
I was looking at properties in Port Alberni and Esther Fenton was a joy to work with. She is very knowledgeable about the area and really takes the time to understand my needs as a buyer. When it comes to buying in Port Alberni, Esther should be your first call.
Adam Gagne
I bought the house 14 years ago with The Fenton Group and resold with them awesome work special thanks to Chris Fenton and Tracy for the exceptional service.
Wayne Piercey
Esther Fenton is a very helpful, personable, and honest realtor. She was my buying agent for my recent purchase of a private listing in Port Alberni. She was so keen to help find the perfect home that suited my needs. Esther explained everything about the purchase and was always there to answer questions. I highly recommend her.
Sydney C
I'm super happy with the service I received from Chris and his group. The sale went effortlessly on my part and was much quicker than I anticipated.
Sherri Frazer
Vittoria was so great to work with for purchasing my new home. She always got back to me right away whenever I had questions about anything and was adaptable to working around my schedule as I was purchasing from a distance. I highly recommend her to anyone buying a home.
Ashley Zelinski
Our home sold in 6 days with a back up offer as insurance. Very pleased with the results. Besides an extremely competent agent and assistant there were lovely staff at the office, a terrific photographer and 3D technician too. Highly recommend them all.
Elaine Ellinger
We contacted Vittoria Solda this year for her help in buying our first home.

She took time to find out what was important to us, and worked tirelessly to show us everything we asked to see. Based on our tastes, she also made great recommendations for places we hadn't considered.

Her positive attitude and sound advice made the entire process less daunting.

Thank you Vittoria!
Erica Murton
The Fenton Team helped us sell our house at Sproat Lake and purchase a property in Port Alberni. Chris Fenton, Esther Fenton and the whole group were a pleasure to deal with and I would highly recommend The Fenton Group!!!
Tim M
It had been a while since we'd sold any real estate so we were so happy to have Chris and his group help us through the process. It was fast and painless and even fun! We definitely recommend The Fenton Group!
Susi Paulsen
Esther was/is amazing in helping us find a home. She wrote up about 8 offers before we finally got a home! Worked into the evening and on the weekends to make sure everything worked out for us. Our phone conversations are always lovely, personable, and informative. We are so happy to have found Esther and will/would work will her again!
Samantha Lyons
My Wife and I just purchased an investment property in Port Alberni through Vittoria Solda. We found her to be professional, knowledgeable, friendly and just easy to talk to. She always responded back to our phone calls and emails promptly. We highly recommend VITTORIA SOLDA and The Fenton Group Royal Lepage and will be using them again for all of our real estate needs.
Luis Nazare
Vittoria earns a five-star rating for the expert guidance she provided as we looked for and purchased a home. Vittoria was informed, professional, and easy to work with. She promptly responded to our phone calls and emails (even at odd hours), and advocated strongly on our behalf. We can't imagine a better service, and recommend her and her team without reservation.
Ryan McLean
We felt in good hands with Vittoria Solda. When we met her, we were barely interested in the market and she was perceptive enough to let us be and not bombard us with high pressure sales. A year later we had no reason to look elsewhere and felt in good hands. As novice buyers in the Port Alberni-Clayoquot region we depended on her experience. She had our backs!
Jane Rohon O'Halloran
We had the opportunity to be clients of Vittoria Solda when we were searching for our home. We had an awesome experience with Vittoria. She is professional and knowledgeable in her expertise as an agent. Vittoria is trustworthy and seemed intuitive pertaining to what we were looking for as she found us what we view as a perfect home. All The Fenton Group members that we interacted with were professional;kind;motivated and honest right from the first email. Thank you Vittoria for everything it was a great time and thank you Fenton Group.
Jared Simpson
Consistent excellent service. A group that goes above and beyond every time. We should know, we've bought 3 houses with them and our friends combined have bought 3 as well! The top real estate group!
Nadia Davis
I recommend going through Vittoria Solda with The Fenton Group. I just purchased my first home and she made the experience as great as it could possibly be. She's very friendly and knowledgeable. I was nervous and had no idea what I was doing or looking for and she made me feel at ease. She worked hard at negotiating on my behalf and is just an amazing realtor all around.
Chantal Cooper
We're so tired & happy to be in our new home in Port Alberni. Moving from Vancouver and being first time home buyers in our 60's, we were so pleased to have the knowledge and guidance of our realtor Vittoria Solda. She was up to date on what was available and knew the properties inside and out which was helpful in our case as my husband is 6'7" and needed to be able to stand up. Vittoria has a lovely professional manner and was a pleasure to work with. I wouldn't hesitate to recommend her for any real estate services.
Debbie Stafford
Vittoria was an absolute pleasure to work with. She knew the area extremely well and was able to find us a home that met our needs. She was very professional, easy to talk to and was always willing / able to answer our very many questions. From beginning to end Vittoria was amazing. We would highly recommend The Fenton Group.
Stephen Fisher
ASK FOR VITTORIA!!
We had a great experience working with Vittoria Solda and Royal LePage Pacifc Rim Realty - The Fenton Group. I couldn't believe how responsive Vittoria was to all of my requests and questions, and she knews FAR MORE than I ever hoped to about the process of buying a home and the neighborhood.

She knew the area externally well and she does not hesitate to share her knowledge dealing with someone visiting the town for the first time. She and her team are very patient and not pushy which I really tuck advantage of. :)
Mohsen Molavi
I would highly recommend The Fenton Group. I had the pleasure of working with Chris and Esther recently. The professional service they offered was very appreciated. As a first time home seller, I really appreciated their patience, advice and quick communication responses. The marketing and networking systems they have in place are outstanding. Thank you for selling my home. I look forward to working with you again in the future. I also need to thank their amazing staff...Thanks Tracey!!!
Michelle Price
Highly recommended for both listing and buying! Chris sold my mom's house within two weeks near asking price while Vittoria found us the house (and yard) of our dreams. She is really on the ball and responds very quickly to any questions and concerns. She knows how to discern her clients' needs and wants and conducts her searches accordingly; she truly has her customers' interests at heart. Plus she has a great sense of humour! Thanks, Fenton Group!
Gordon Brown
UNBELIEVABLE

Service is outstanding, respones too fast they never sleep it seems. We were so impressed with the slide show that shows a view of all the rooms downward as if you had no roof, really neat.
Lots of showings, multiple offers was nice to get what we were happy with $900 less than asking price and some offers were even 5k more

Very proffesional service from Tracey booking viewings, Chris and Esther doing open house.
We tryed at first to sell on our own, but didnt work, we were uncomfortable showing it ourselves and potential buyers seem to like viewing better with a realtor without owners being present.

We highly recommend this realty company.
Max Seelenmayer
I just finished working with The Fenton Group for selling my first home and buying a new home for my family. Wow! They were all very quick to respond and took care of all my needs. Chris was very professional while working with me as I tried to figure out all the details considering I had never sold a home before. I was impressed by all of the knowledge and networking he had to make the sale of my home happen as fast as possible. Vittoria was a pleasure to work with while looking for my new home to buy. She took into consideration everything that would and wouldn't work for my family which helped save a lot of time. When I had wanted a viewing or to put in an offer she was very fast at getting everything arranged. I never had to ask her to do anything twice or check up on her which is so important in time sensitive situations like those. I would recommend the Fenton Team to anyone who would like to buy or sell a home a million times over.
Danielle Dube
We had the pleasure of working with Fenton Group member, Vittoria Solda during our recent purchase of a property in Port Alberni. We found Vittoria to be very knowledgeable and professional and, would not hesitate to use and/or recommend her services in the future.
Joan Chislett
Happy to share my experience in purchasing a house in Port Alberni with help of Esther (from searching, negotiation with seller, legal & financial processes and after purchasing even maintenance of the house!) with you. And hope this could be helpful for you.

Mine was a very long distance purchasing. Also I don't have family here close me to rely on during the whole process. Then, Esther, from the beginning, helped me not only professionally but also so naturally warm and friendly. I trust her!

Now all processes have done and I am looking back. It was so smooth and I am satisfied with everything.
Wona Kwon
Good experience working with The Fenton Group. Not to mention they sold my house. Good on ya.
Don Myra
The personalized and professional services we received working with the Fenton team was second to none. We worked with Chris and Esther in two very different markets, and they ensured we were informed about every aspect of how changing markets impact not only the sale of a house, but the purchase of a new one. We have an incredibly busy family with high needs children, and the entire Fenton Team were supportive, patient and kind, and they helped us transition to a new home with as little impact to our children as possible. I would recommend the Fenton Team to anyone looking to buy or sell property in the Alberni Valley, and look forward to working with them again should we need to venture into the real estate world again.
Jessica Burns
Great to work with. Friendly, helpful, and they know what they are doing.
Glenn McCallum
I can't thank Esther enough for the methodical and caring service she provided during our search for the perfect home here in Port Alberni. So informative and with amazing precision we were shown numerous properties we could call home, and with such short notice. The Fenton Group made locating, buying and finalizing our purchase so easy and seamless that I'm still wondering how my dreams came true so quickly and painlessly. Thank you all so much. Rance Bueckert
Rance Bueckert
Chris & Esther sold our multi family much faster and for more money than we thought we could get. Thank you!

My wife and I both recommend The Fenton Group!
Jim Dumont
We would like to "Thank" THE FENTON GROUP for their diligent and professional handling in the sale of our home. Top marks for communication and advice. We appreciated all their effort and highly recommend them.
Elma Baxter
The Fenton Group was wonderful to work with. They made it easy for us at a very stressful time when looking for our first home. They showed us everything we wanted to look at and never tried to push the sale on us. They answered any questions we had no matter what time of the day it was. They were patient and considerate with us when we were unsure of what we wanted.
Lanie Veenkamp
The Fenton Group was extremely helpful for me as a first time home owner. They were organized, helpful and available to answer my questions any time, day or night. They made the process of buying my first home smooth and as stress free as possible.
Kat Belisle