About LoyalHomes.ca
Welcome to LoyalHomes.ca, your dedicated companion for real estate searches in British Columbia. Brought to you by Royal LePage Pacific Rim Realty - The Fenton Group, a nationally acclaimed boutique real estate brokerage, our mission is to redefine the way you seek and purchase property in the province.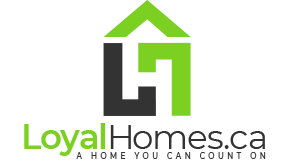 At LoyalHomes.ca, we're not just about transactions, we're about relationships and the communities we serve. We believe in revolutionising your property search experience by empowering you with local, accurate, and relevant information and personalised service that's a notch above the rest.
Our guiding principle revolves around three pivotal tenets:
Superior Client Service: Expect swift and impeccable responses from our Client Care Coordinators - local licensed Realtors who are available to guide you throughout your online search. We understand that every question is important, so we are committed to giving you the answers you need, when you need them.
Unparalleled Local Knowledge: We are dedicated to providing comprehensive information about each community and every neighbourhood within them. This includes insights about schools, parks, local amenities, and lifestyle, equipping you with a wealth of information so you can make informed decisions that best suit your needs.
Handpicked Local Real Estate Advisors: When you're ready to view properties, we ensure you're in the best hands by connecting you with our exclusive network of Real Estate Advisor partners. These referral partners are local industry leaders, carefully chosen for their expertise and reputation, who will go the extra mile to ensure your experience is nothing short of extraordinary.
LoyalHomes.ca is your loyal guide on your journey to find the perfect home in British Columbia. We are committed to blending tech-driven efficiency with personal, human connections, delivering a seamless experience that places your needs at the heart of everything we do.
Join us as we pave the way for a new era in real estate - welcome to LoyalHomes.ca, A Home You Can Count On.